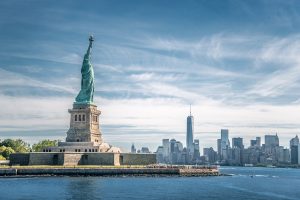 Noncitizens in immigration detention are eligible for immigration bonds. An immigration bond is a sum of money that they will receive back if they show up for all their court and other dates with the United States immigration authorities. The initial bond amount is set by the district director of the Department of Homeland Security, Immigration and Customs Enforcement (ICE). The minimum amount is $1,500. The amount beyond the minimum depends on a variety of factors in the person's case. For example, ICE considers the length of time the person has lived in the United States, any family ties in the U.S., employment history, criminal record, and any history of immigration violations.
When ICE sets the initial bond amount, your relative or friend can request in writing or orally that the amount is lowered or changed by an immigration judge. As some judges conduct bond hearings at the same time as the initial master calendar hearing, it is possible to file a "Motion for Bond Redetermination" and request a separate hearing during which the judge decides on the bond issue alone. Once the judge makes a final bond determination, the amount cannot change unless the circumstances related to the noncitizen's detention change.
Note: Not everyone is eligible for an immigration bond in Stroudsburg, PA. Some noncitizens—mostly those with criminal records—are subject to mandatory detention and thus cannot get out on bond.
Take advantage of the 24/7 services of Always Available Bail Bonds LLC, assisting clients throughout Eastern Pennsylvania. Call 1-800-BAIL-OUT any time of night or day.