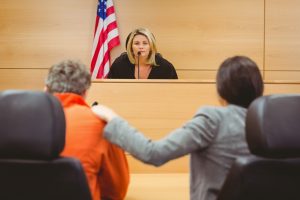 It takes a great deal of experience and legal knowledge to become a great bail bond agent. While working hard and being committed to the trade help enormously, the best agents also have certain personality characteristics that make them tirelessly pursue results. A good bail bondsman must relish dealing with and helping others in need. Some of the qualities you want your agent for bail bonds in Scranton, PA, to have include the following:
Patience
The "customers" that most bond agents deal with are desperate to get out of jail as soon as possible. They are upset and worried. So, a bondsman needs to remain extremely patient, which will help reduce the stress levels of everyone involved.
A Good Reputation
You want your bail bond agent to have a good reputation in the industry. It's important to work with someone you can trust. If your agent doesn't come with a word-of-mouth referral, trust your instincts to determine if they are patient, understanding, and able to be clear about what needs to be done.
Experience
The best service is provided by bail agents who are experienced. They have helped countless people get out of jail from all kinds of situations. They are usually familiar with the law enforcement and court systems in your area.