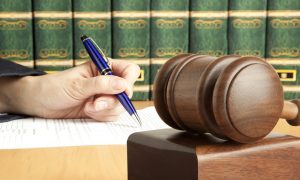 The first and least useful misconception about bail bondsmen is that they are disreputable. The truth is that most bail bondsmen are hardworking individuals who are motivated by helping families get by during a tremendously difficult time. Also, the best bondsmen are extremely knowledgeable about laws as they pertain to many kinds of cases, as well as about local law enforcement agencies and the area's court system. Some of the most common myths or misconceptions about bail bonds, in general, include all of the following:
You Can Only Pay Bail Bondsmen in Cash
While cash is certainly acceptable, other options are available for you to pay bail bond companies. At Always Available Bail Bonds LLC, payments for bail bonds in West Chester, PA, and nearby can be made by credit card quickly over the phone.
Bail Amounts Are Negotiable
Bail amounts set by the court are not negotiable. A bail bondsman can help get you to get out of jail, but the bail amounts depend on what the charges are, whether the accused has a previous criminal record, and the probability that the defendant will show up in court. The judge is the only person who can adjust the amount of bail.
Individuals Can Only be Bailed Out by Family Members
Anyone older than 18 or can bail someone else out of jail. However, if you have posted a bond for someone else and the person fails to appear for court, you will lose your bond, and it will be forfeited.