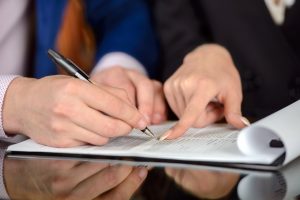 If you or a loved one has been arrested in Pennsylvania, you may be given the opportunity to post bail and return home until your court date. If, however, your bail is set above your financial means, you'll need services for bail bonds in Allentown, PA, and all of the surrounding areas. Rely on the full-service bail bond company, Always Available Bail Bonds LLC, to post bail for you. Be careful not to make the following mistakes when you are working with a bail bond service:
Providing the Wrong Address: If you are in-between addresses, don't write down a false address or give them a friend's address because every piece of information you give the bail bondsman must be 100% accurate.
Leaving Town before the Court Date: You may intend to make it back in time for your court date, but taking a vacation sends up a red flag that you may be a flight risk, which could lead your bail bondsman to cancel your bail bond with no refund.
Getting Arrested Again : If your bail bonds agent doesn't trust you, your bail might be revoked. When you are out on bail secured by hiring a bail bond service, you don't want to mess things up.
Skipping Bail: You must appear at your court hearing, or you will accrue further fees and penalties on your bail bond, and there will also be a warrant out for your arrest.
Failure to Meet Payments: Make sure you understand the deadlines on the contract between you and your bail bond agency to receive the funds you need. Note when the money must be paid back as well as what the penalties are for missing a payment.